In EYFS at St Joseph's RC Primary School, we want children to be happy, confident, independent children, with a love for learning.  We believe that children should have the opportunity to learn through play. Learning should be fun, engaging and suitably challenging. We strongly believe in first hand learning.  Our learning environments are carefully planned both indoors and outdoors to help children achieve across all aspects of the EYFS. Opportunities are provided for children to take part in a wide range of experiences and to extend their interests.
At St Joseph's School, we believe that every child is unique.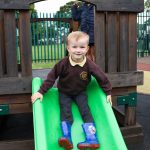 We give every child the opportunity to achieve their best by having realistic and challenging expectations that meet the needs of all our children across the areas of learning and development. 
 At St Joseph's School, we respect that parents are the child's first and future educators. We believe that the positive relationships we build are the key to effective partnerships between all practitioners, parents, carers and families. 
Our curriculum is built around half termly themes that are closely linked to stories and rhymes. The EYFS is based on four overarching principles. The principles underpin all that practitioners are required to do.
The Unique Child.
Principle: Every child is a competent learner from birth who can be resilient, capable, confident and self-assured.
Positive Relationships.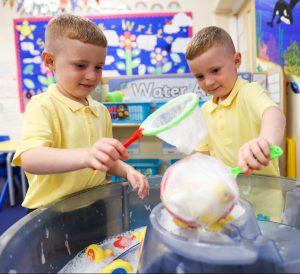 Principle: Children learn to be strong and independent from a base of loving and secure relationships with parents and/or a key person.
Enabling Environments.
Principle: The environment plays a key role in supporting and extending children's development and learning.
Learning and Development.
Principle: Children develop and learn in different ways and at different rates and all areas of learning and development are equally important and interconnected.
The Seven Areas of Learning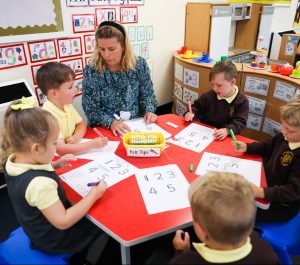 Early years learning concentrates on 7 areas split between prime and specific areas of learning.
The prime areas of learning are:
Communication and Language

Physical Development

Personal, Social and Emotional Development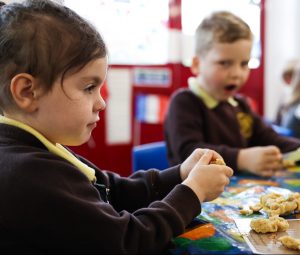 The specific areas of learning are:
Literacy

Mathematics

Understanding the World

Expressive Arts and Design