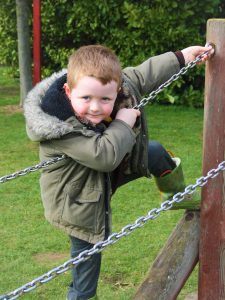 AIMS
To offer a safe, secure and friendly environment in which children can enjoy a healthy and nutritious breakfast under the supervision of qualified staff.
In accordance with the school's Healthy Eating ethos, to provide a nutritious breakfast served in a relaxing and supervised environment.
To enhance the community spirit and contribute toward the Extended School role.
OPENING TIMES
The breakfast Club will open Term Time only for children in Reception – Year 6 on:
Monday – Friday from 7.30 – 8.50am.
Breakfast will be served from 7.45 – 8.30am.
Breakfast comprising cereal, toast, yoghurt, fruit, pancake or waffle and juice will be provided. Activities will be provided for children before and after breakfast.
STAFF
Our breakfast club is run by school staff, they have the correct Safeguarding checks in place. The ratio of staff to children is in accordance with the Governments recommendations. Staff will keep a list of members attending the club and a register will be taken daily.
FEES AND PAYMENT
Breakfast club is offered to pupils of St Joseph's Primary School during term time only.
We offer breakfast and activities from 7.45am until 8.50am.
The cost of this session is £3.50 per child per session or £15.00 per week (if paid in full). The cost of the session for families with 2 siblings is £6.00 per session or £27.50 per week (if paid in full). Payment will be via Parent Pay.
Payment is to be made either in advance or on the day. You can call at the school office to book a place, subject to places being available, ideally we would like 24/48 hours' notice.
If a child is ill on a day they are due to attend breakfast club, this may be refundable.
There is no discount for those children not having breakfast, the fee includes the price of the food.